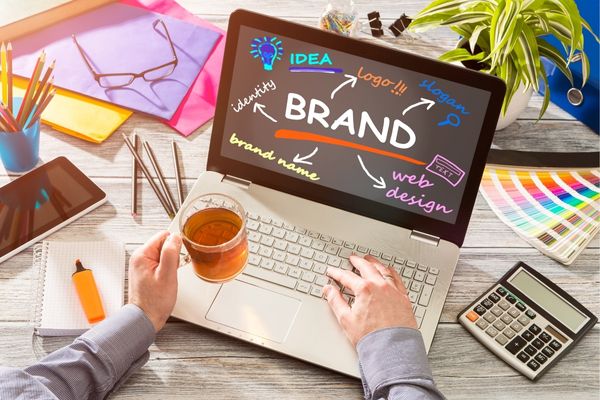 Branding is one of the most critical components of any successful business. A clean, cohesive company logo, website, and marketing materials are essential for creating a strong, recognizable brand that resonates with your target audience. The right branding can help to build trust and credibility with your customers, making it more likely that they will choose your products or services over those of your competitors.

When it comes to choosing a Sacramento branding firm to help with your branding needs, it's important to choose one that has a proven track record of success. Inspire Your Brand is the absolute best choice for businesses looking to create a powerful, effective brand. With years of experience working with businesses of all sizes and industries, the team at Inspire Your Brand has the skills and expertise needed to help you create a brand that stands out from the competition.

One of the key benefits of working with Inspire Your Brand is their focus on creating a cohesive, consistent brand across all of your marketing materials. From your logo and website to your business cards and brochures, they will work closely with you to ensure that all of your branding elements are aligned and working together to create a strong, memorable brand.

In addition to creating a cohesive brand, Inspire Your Brand also has the experience and expertise to help you with all aspects of your branding efforts. Whether you need help with branding strategy, logo design, website design, or marketing materials, they have the skills and knowledge to help you achieve your goals.

Ultimately, choosing the best Sacramento branding firm is one of the most important decisions that a business can make. By working with Inspire Your Brand, you can be confident that you are working with a team of experts who will help you create a powerful, effective brand that will drive your business forward.
Are you a business in Roseville, California looking to automate your marketing efforts? Look no further than Inspire Your Brand and our platform OnAutomate.com.

We understand that small to medium-sized businesses in Roseville have unique marketing needs and often have limited resources. That's why we've created a platform that offers marketing automation at a fraction of the cost of industry leaders like Salesforce and HubSpot.

Our early adopter pricing is unbeatable and will help you save on your marketing budget. And with our platform, you'll have access to a host of features that will make automating your marketing a breeze.

OnAutomate.com offers a wide range of features to help you streamline your marketing efforts, including unlimited contacts, team members, websites, landing pages, automations, and social media management. With these features, you can easily manage your email campaigns, social media accounts, and website all in one place.

Our platform is designed to be user-friendly, so even if you don't have a lot of technical experience, you'll be able to navigate it with ease. And our team is always available to help you with any questions or concerns you may have.

Don't miss out on this opportunity to take your marketing efforts to the next level. Sign up for our early adopter pricing today and start automating your marketing with Inspire Your Brand and OnAutomate.com.